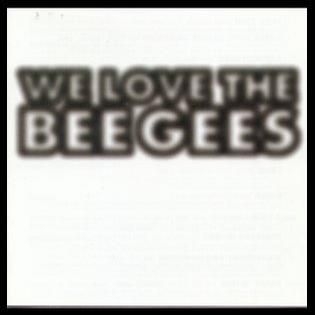 Can a Bee Gees tribute album be as good as the Bee Gees themselves? Not really. Nevertheless, there are some pretty fine cover versions on this album. You'll sit up and take notice as Take That begins the album with a superb rendition of How Deep Is Your Love, complete with the same kind of harmonies that have become the Bee Gees' signature. There are several well done techno-dance numbers here as well, like Three 'N One's version of You Should Be Dancing and Andreas Dorau's Die Menschen Sind Kalt (Wind Of Change).
As with other tribute albums I've reviewed, this one is not without its problems. Element Of Crime's I Started A Joke just doesn't work at all, and Vivid's version of Massachusetts sounds more like a beer drinking song than the fine R&B tune that it should be. While a very good cover version, Ex-It's Night Fever seems to copy the style of 'N Trance's Stayin' Alive (or did 'N Trance copy Ex-It?)
Overall though, there are far more good cover versions here than bad ones. The real frosting on the cake comes at the album's end with a medley by 'N Sync of Jive Talking, Too Much Heaven, How Deep Is Your Love and Stayin' Alive. I don't consider myself to be an 'N Sync fan particularly, but with medleys like this, I could easily become one.
If you are a completist as I am and enjoy good cover versions of Bee Gees songs, this album is well worth adding to your collection.