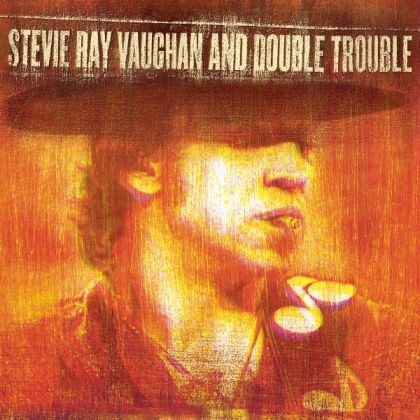 As you can see, I don't have a lot of blues albums in my collection at the moment. However, that's something I intend to make amends for in the near future, and the music of Stevie Ray Vaughan seemed like a good enough place to start. Stevie Ray Vaughan began playing guitar as a youngster, having been inspired by his older brother Jimmie. After playing in a number of bands, he eventually dropped out of high school to concentrate on his music career and ultimately formed a band called Double Trouble, which quickly became a popular fixture in the night club scene in Austin.
In 1982, the band was invited to play at the Montreaux Blues Festival, thus becoming the first unsigned band to do so. The crowd was less than thrilled with their performance, being more accustomed to acoustic blues than "white-boy electric boogie," to quote a review of this album from Goldmine Magazine (#559, December 28, 2001). The performance proved to be a pivotal one in Stevie Ray Vaughan's career, as it attracted the attention of Jackson Browne and David Bowie. Browne offered free studio time to Stevie, which culminated in the release of his debut album, Texas Flood. Stevie also played on both the album and tour of David Bowie's Let's Dance.
Three years later, in 1985 when the crowd was by now well familiar with Stevie Ray Vaughan's music, he played the Montreaux Blues Festival again, this time to an overwhelmingly approving audience. Sadly, Vaughan died in a plane crash in 1990. However, he left a musical legacy which will last a lifetime.