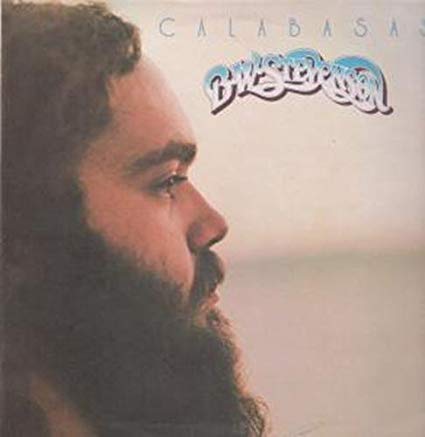 I've had a lot of inquiries recently about my B. W. Stevenson collection from people who have wanted to either buy items from me (sorry, my collection isn't for sale) or just want to get some information about where they can find Stevenson's recordings. That's why I built this page - in the hopes that it would help you find the items you're missing from your collection.
The first place I'd recommend you look for B. W. Stevenson, or any other artist for that matter, is the All Music Guide. You'll find a brief biography and most importantly a discography of his albums, which of course will help you identify what you need to be on the lookout for. Secondly, I have a favorite website that I always search first when looking for anything, MusicStack.com. NOTE: You'll have better luck searching on MusicStack.com by just the last name rather than Stevenson's full name. Don't ask me why; that's just the way things are.
If you'd like some other online sources to search and possibly order from, I'd highly recommend that you pick up copies of Goldmine magazine, paying particular attention to the ads listing websites. I think you'll be surprised and pleased with what you find. Besides, you'll be kept up to date on the latest music news. What could be better?
Regarding the availability of B. W. Stevenson music, all his recordings are getting harder and harder to find, so just be aware of that. The following is a list of B. W. Stevenson recordings on CD:
The Very Best Of B. W. Stevenson. This is in print and available in a variety of places, including amazon.com. It's really a reissued My Maria on CD but with some additional bonus tracks.


Rainbow Down The Road. This is an out of print CD which turns up pretty regularly on eBay. If you have patience you should be able to get a sealed copy. Alternatively, if you're interested in trading, I have a sealed extra copy of this which I'm willing to part with for the right deal. Please see my want list for details about trading with me.


Encore. This was released on October 5, 2018 through oldies.com.
Note 1: The track listing for this CD is the same as Rainbow Down The Road.
Note 2: The release date was also B. W.'s birthday!


Lifeline. I'm told this is on the Antone's record label, although I've never seen it myself.


Lead Free/B. W. Stevenson. This was released on January 27, 2004 through oldies.com.


My Maria/Calabasas. This was released on January 27, 2004 through oldies.com.


We Be Sailin' / Lost Feeling. This was released in mid-December 2005 through oldies.com.
To my knowledge, these are his only albums that have been issued on CD. If you know of others, please let me know and I'll update this page. I'll most likely add them to my want list, too.
The following are compilations that B. W. participates on:
The Texas Christmas Collection [note: You can order this CD from Lone Star Music]. B. W. has one song on this album, titled A Special Wish. I have seen this song on other compilation CDs, but to my knowledge this is the only compilation CD still in print on which it is included.


On This Christmas Night. There is both a CD and VHS tape of this, which is holiday season music by several contemporary Christian artists, including B. W. Stevenson. The storyline is decidedly cheesy. Even so, this is one of the few official sources of B. W. video footage. Both the CD and VHS tape are out of print.


The Early Years: Kerrville Folk Festival 1972-1981. This is a various artists 10-CD box set on which B. W. sings Shambala and plays with other artists on a couple of other songs. You can read my review here.


Willie Nelson 4th of July Picnic 1974. This is an out of print DVD (also on VHS) that is very rare and hard to find. Artists include Willie Nelson, Waylon Jennings, Doug Kershaw, Leon Russell, and a few other artists. NOTE: This is a region 2 DVD, so if you find a copy you need to make sure you can play it on your DVD player. If you find this in VHS format on eBay, be very sure of what you're bidding on. If the auction listing doesn't say it's an original VHS tape and there's no picture of the item, ask questions. I've seen several sellers there lately who are selling cheap copies! Why eBay allows this shameful practice is beyond me.


Country Sunshine. This is a various artists CD that was released in November 2005 on the K-Tel label. B. W. sings Sunny, and to my knowledge, this is the only place his version of the song appears. A must-have for your collection.


You might also be interested in an album that's still in print, by Daniel Moore called Riding A Horse & Holding Up The World. Daniel Moore wrote several songs with and for B. W. Stevenson, a few of which are included on this album. I highly recommend it.
That's the extent of my knowledge, folks. I hope I've helped you get just a little closer to getting your hands on these recordings. B. W. was a truly talented artist, and his recordings are definitely worth searching out. Happy hunting!
---
Would you like to see more of B. W. Stevenson's catalog on CD? If so, I've started a grass roots campaign to try and get that to happen. Please visit this page. Thanks!