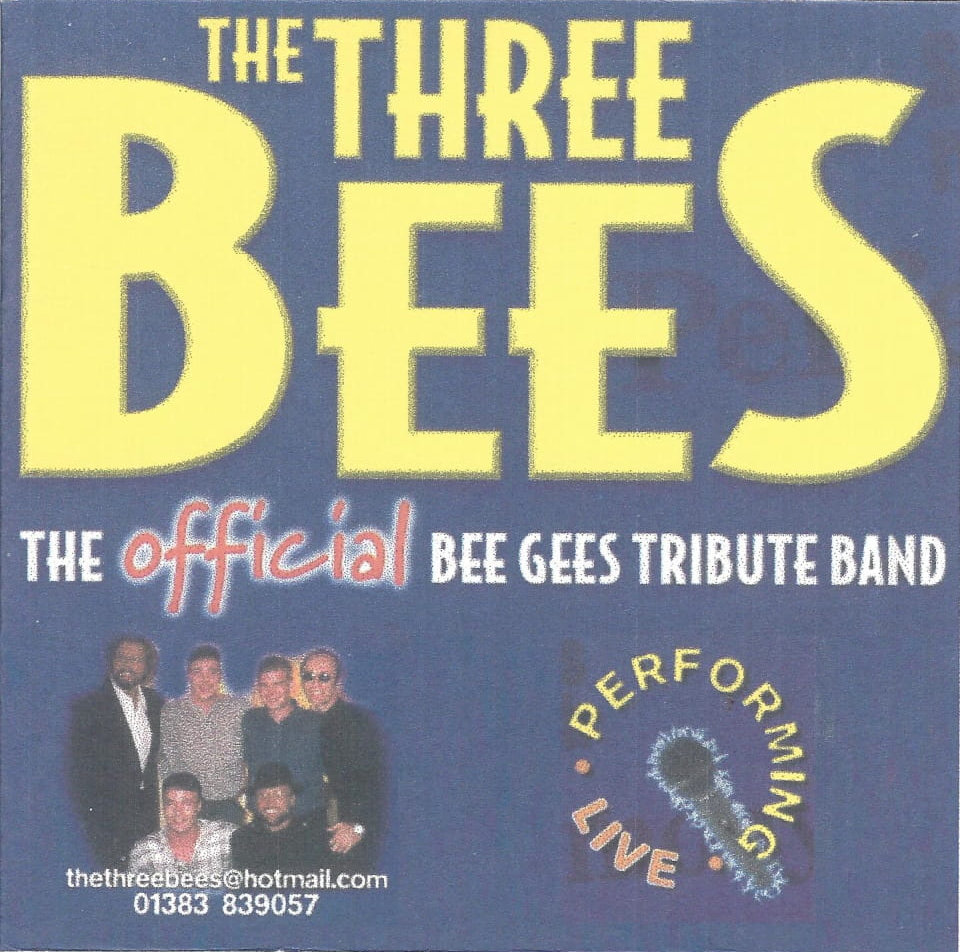 If you are looking for good cover versions of the Bee Gees music, you've come to the right place. Indeed, it is not hard at all to see why The Three Bees are labeled the official Bee Gees tribute band, as they certainly live up to the moniker.
Three highly talented musicians, Thomas, Robert and James Bathgate, and two of them are twins (where have we seen this before?) have a simply outstanding rendition of Fanny Be Tender, right down to the falsetto, which is done incredibly well. And how could you not like their version of (Our Love) Don't Throw It All Away? If I didn't know better, I'd swear Andy was singing on the second verse.
My all-time favorite Gibb brothers song is How Deep Is Your Love, and it's also the song that I'm the hardest to please when it comes to cover versions. The Three Bees pass my test with flying colors! Lastly, Saying Goodbye is on this disc. As most die-hard fans know, this song until now has only been available on a bootleg, so if you have a problem with buying bootlegs rest easy. Here it is at last on an official release! And it's every bit as good as the other songs on this CD. This is a CD that no serious Bee Gees fan will want to be without.