I've been able to find two listings of TV shows that BW was on. There is also a VHS tape and a DVD.
Recorded On : January 14, 1976
Songs;
Temper, Temper
Kokomo
Cold, Cold Winter
Hold On
On My Own
Train Song

The date that is listed on the PBS/ACL web site is remarked as a recording date and not an air date. I would have to think it was an air date.
Acording to Jim Caligiuri at NoDepression.net in the article, At Home With The Armadillo: Austin City Limits Turns 25 there were two pilots recorded in 1974. One with BW and the other with Willie Nelson. Willie's show had a bigger crowd so this was used as the pilot.
American Bandstand
Air Date : Agust 25, 1973
Show number 2096
Songs:
My Maria
Shambala
---
DVD Recording (also on VHS)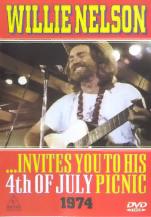 Independence Day Picnic 1974
Tracks include:
Willie Nelson - Whiskey River
Willie Nelson - Stay A Little Longer
B.W. Stevenson - Be My Woman Tonight
Waylon Jennings - Good Hearted Woman
B.W. Stevenson - Maybe Mexico
Doug Kershaw - Diggy Diggy Lo
Waylon Jennings - Willie The Wandering Gypsy
Waylon Jennings - Foolin' Around With You
Leon Russell - Song For You
Leon Russell, with Willie Nelson, Doug Kershaw, Waylon Jennings - Jambalaya (On the Bayou)
Willie Nelson, with Leon Russell - Funny How Time Slips Away
Waylon Jennings - This Time Will Be The Last Time
The Lost Gonzo Band, with Gary P. Nunn on lead vocals - London Homesick Blues
Doug Kershaw - Orange Blossom Special
Doug Kershaw - Cajun Joe (Bully of the Bayou)
Michael Murphy - Redneck Mother
Michael Murphy - Cosmic Cowboy
Willie Nelson - Goodnight Irene
B. W. Stevenson - Texas Morning

Run Time: 90 minutes approx
Release Date: 05/06/2000
Region Coding: Region 2
Oracle Home Entertainment Limited
---
VHS Recording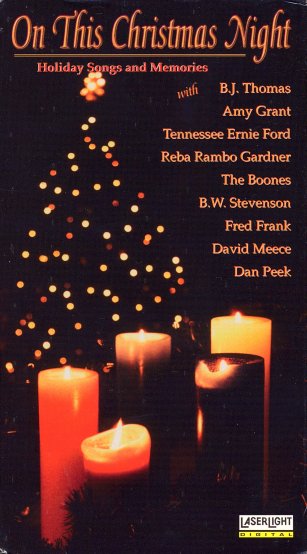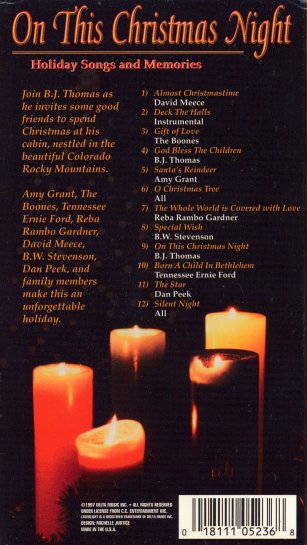 On This Christmas Night
Hoiliday Songs and Memories
With: B.J Thomas Host
David Means, The Boones, Amy Grant, Reba Gardner, B.W. Stevenson,
Tennessee Ernie Ford, Dan Peek
Published by Laser Light 80523 54 Minutes
---