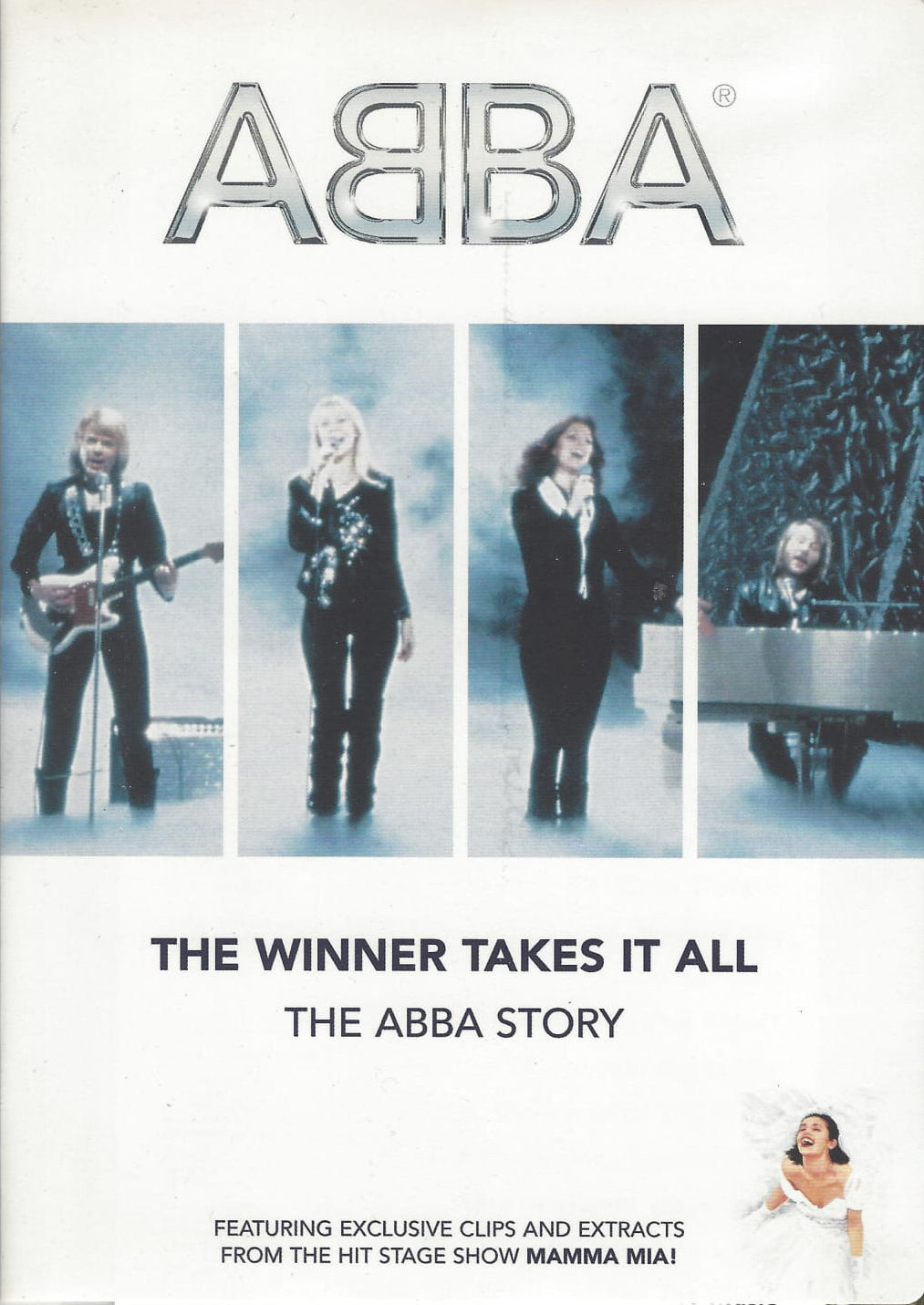 ABBA - The Winner Takes It All: The Abba Story on DVD
#
Track Title
Artist
Composer
Time
1
The Winner Takes It All: The Abba Story
1:31:00
Total Time:
1:31:00
Album Notes
ABBA-SOLUTELY UNMISSABLE!

Agnetha, Benny, Bjorn and Anni-Frid, four famous names that spell ABBA - one of the greatest pop groups in the world.

THE WINNER TAKES IT ALL is their story - all four members of the band talk exclusively about their lives before, during and after ABBA. We follow their fascinating 25 year journey, concentrating on the eight glorious years in which they conquered the world.

We see exclusive extracts from both rehearsals and performances from the smash hit West End musical MAMMA MIA! based on the songs of ABBA. Combined with a wealth of songs, concert footage and intriguing interviews with the likes of Bono, Malcolm McLaren, Paul Gambaccini, Tim Rice and Steps, this is a 'complete, serious and fascinating portrait.' (Nigel Andrew - Daily Mail) of a band who in Bono's words are 'one of the best pop groups that ever was'.

This exclusive video version includes about 30 minutes of footage, interviews and music not shown as part of the television broadcast.