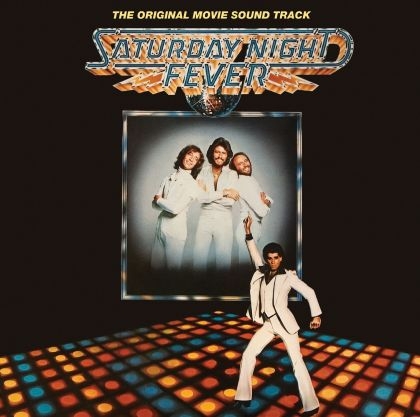 If anything can truly define the disco era, Saturday Night Fever surely does this. A movie and soundtrack that was the brainchild of Robert Stigwood, it is based on an article in New York magazine by Nick Cohn, called Tribal Rites Of The New Saturday Night.
As the story goes, Robert Stigwood approached the Bee Gees and asked them for songs for a new movie he was making. The Bee Gees were already about halfway through making a new album. Night Fever, More Than A Woman, How Deep Is Your Love and a few others were already in the can, and when Stigwood heard them he said, "I'll take them all."
Interestingly, Stigwood discussed a possible movie title with the Bee Gees, and Barry came up with a suggested title of Night Fever. "Oh, no! That's too pornographic," was Stigwood's response. Somehow in the course of the discussion, the word "Saturday" was tacked onto the front of it, and of course the name stuck.
Saturday Night Fever became the best selling album of all time, with total sales in the 50 million range until the top spot was overtaken by Michael Jackson's Thriller in the mid '80s. Nevertheless Saturday Night Fever remains the best selling soundtrack of all time.
Page 2 of 24
Records 21 - 40 of 469