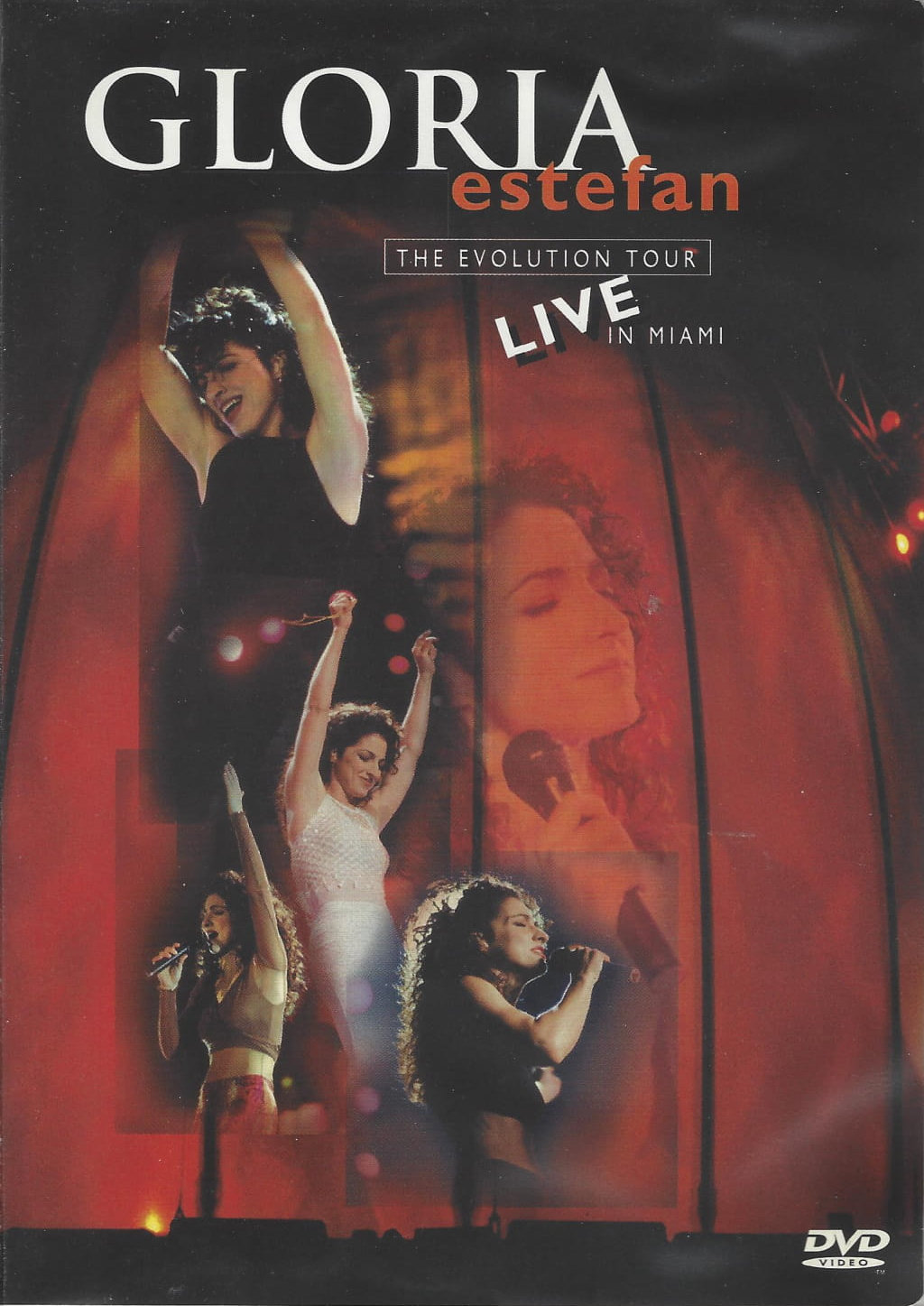 Gloria Estefan - Evolution Tour: Live In Miami (Side 1) on DVD
#
Track Title
Artist
Composer
Time
1
Program Start
0:51
2
Intro - Instrumental
1:43
3
Conga
Enrique Garcia
4:18
4
Live For Loving You
Gloria Estefan, Emilio Estefan, Jr., Diane Warren
4:16
5
Get On Your Feet
John Defaria, Jorge Casas, Clay Ostwald
4:32
6
Anything For You
Gloria Estefan
2:20
7
Don't Wanna Lose You
Gloria Estefan
2:46
8
Destiny
Gloria Estefan, Emilio Estefan, Jr., Lawrence P. Dermer, Diane Warren
4:52
9
Here We Are
Gloria Estefan
3:19
10
Rhythm Is Gonna Get You
Enrique Garcia, Gloria Estefan
4:26
11
Oye Mi Canto (Hear My Voice)
Gloria Estefan, Jorge Casas, Clay Ostwald
3:59
12
Steal Your Heart
Gloria Estefan, Kike Santander
4:01
13
Along Came You (A Song For Emily)
Gloria Estefan
8:43
14
Mi Tierra
Estefano, Gloria Estefan
4:50
15
Con Los Anos Que Me Quedan
Emelio Estefan, Jr., Gloria Estefan
4:40
Total Time:
59:36
Album Notes
The Evolution Tour marks international superstar Gloria Estefan's return to the stage since the ''Into The Light'' tour over five years ago.

The tour, which began in July 1996, coincided with the Summer Olympic games in Atlanta, is ''a romp through more than a decade of Gloria as a pop diva -- which also features the Miami Sound Machine, Afro-Cuban dancers, a couple of campy surprises and lots of pizzazz,'' says one journalist.

''This show encompasses all aspects of my career, so get ready because it's Party Time,'' says Gloria. This particular performance, as first seen on HBO, is a Live Concert Special direct from the Miami Arena on September 21, 1996 -- a truly ''Glorious'' night!!